December 16, 2020
Free Speech Norms in the 21st Century:
Regardless of Frontiers or Guarded by Borders
Zoom video conference
Watch the video below
To mark the launch of their forthcoming edited volume Regardless of Frontiers: Global Freedom of Expression in a Troubled World, join Columbia University President Lee Bollinger and Dr. Agnes Callamard in a conversation moderated by Professor Mark Mazower.

Welcome and introduction by Safwan M. Masri.

Have global norms on freedom of expression and information truly been established? President Bollinger and Dr. Callamard will critically address this question and evaluate which actors and institutions have contributed to developing these norms and which ones are undermining and constraining them. As they reflect on events and developments of the last 70 years, the speakers will discuss the future of free speech in a global context.
In partnership with Columbia Global Centers | Paris
Co-sponsored by: Columbia Global Freedom of Expression and Columbia University Press
Regardless of Frontiers: Global Freedom of Expression in a Troubled World, published by Columbia University Press, is available for pre-order here.
About the speakers:
Lee C. Bollinger became Columbia University's 19th president in 2002 and is the longest serving Ivy League president. He is Columbia's first Seth Low Professor of the University, a member of the Law School faculty, and one of the nation's foremost First Amendment scholars. Bollinger is widely published on legal and constitutional issues involving free speech and press. His books include: Uninhibited, Robust, and Wide Open: A Free Press for a New Century; Eternally Vigilant: Free Speech in the Modern Era; Images of a Free Press; The Tolerant Society: Freedom of Speech and Extremist Speech in America, and The Free Speech Century, co-edited with Geoffrey R. Stone.
Bollinger serves as a member of the Pulitzer Prize Board. From 2007 to 2012, he was a director of the Federal Reserve Bank of New York, where he also served as Chair from 2010 to 2012. From 1996 to 2002, Bollinger was the President of the University of Michigan. He led the university's historic litigation in Grutter v. Bollinger and Gratz v. Bollinger, the first Supreme Court decisions to uphold and clarify the importance of diversity as a compelling justification for affirmative action in higher education. Bollinger is a fellow of both the American Academy of Arts and Sciences and the American Philosophical Society, and the recipient of ten honorary degrees and numerous awards, including the National Humanitarian Award from the National Conference for Community and Justice and the National Equal Justice Award from the NAACP Legal Defense and Educational Fund.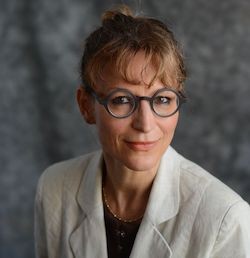 Dr. Agnes Callamard was appointed U.N. Special Rapporteur on extrajudicial, summary or arbitrary killings on August 1, 2016. She is the current Director of Columbia Global Freedom of Expression at Columbia University and is a Special Adviser to the President of Columbia University. She directed the global freedom of expression organization ARTICLE 19 for nine years, and led HAP International (the Humanitarian Accountability Partnership), which is the first international self-regulatory body for humanitarian agencies. She was Chef de Cabinet for the Secretary General of Amnesty International (AI) and AI's Research-Policy Coordinator, leading its policy work and research on women's human rights. Prior to this, she taught and conducted research on international refugee movements for the Center for Refugee Studies at York University in Toronto.
Dr. Callamard has lectured on human rights in universities in Europe and North America and has advised senior levels of multilateral organizations, most recently the United Nations Office on Genocide Prevention. Dr. Callamard has led human rights investigations in more than 30 countries. As UN Special Rapporteur, she undertook the investigation into the extrajudicial execution of Saudi journalist Jamal Khashoggi. She has published extensively on human rights, including women's rights, refugee movements and the methodology of human rights investigation. In particular, she has authored or directed volumes, on freedom of expression and information, political killings, excessive use of force and sexual violence in armed conflicts.
MODERATOR
Mark Mazower directs the Institute for Ideas and Imagination and the Stavros Niarchos Public Humanities Initiative at Columbia University where he is also the Ira D. Wallach Professor of History. He has written several books, including Dark Continent: Europe's Twentieth Century (1998), Salonica, City of Ghosts: Christians, Muslims and Jews, 1430–1950 (2004) and Governing the World: The History of an Idea (2012). His most recent work, What You Did Not Tell: A Russian Past and the Journey Home (2017), is about his father's family. He works on and teaches the history of modern Europe and the international system and he has a particular interest in modern Greece. His reviews and commentaries on current affairs appear in the Financial Times and elsewhere.
OPENING REMARKS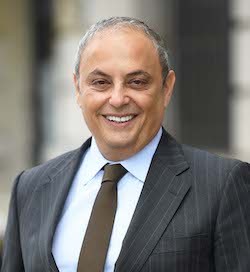 Professor Safwan M. Masri is Executive Vice President for Global Centers and Global Development at Columbia University and a Senior Research Scholar at Columbia's School of International and Public Affairs (SIPA). He joined Columbia University in 1988 as a member of the faculty of Columbia Business School and served as Vice Dean from 1993-2005. He previously taught engineering at Stanford University and was a visiting professor at INSEAD (Institut Européen d'Administration des Affaires) in France. Masri is the author of Tunisia: An Arab Anomaly (Columbia University Press, 2017). He is a lifetime member of the Council on Foreign Relations and an honorary fellow of the Foreign Policy Association. Masri also serves on the Board of Directors for AMIDEAST and on the Global Advisory Board for the Chazen Institute at Columbia Business School.